In 2017, Ford redesigned the Escape to keep up with the competition. The 2017 Ford Escape turned out to be an incredible milestone for the SUV and its reputation. From a completely redesigned silhouette to a number of engine upgrades, the 2017 Ford Escape impressed the entire auto community. If you've been thinking about buying a used Ford model, consider checking out our Escape models at Hepperly Auto Sales!  
Trims and Prices for the 2017 Ford Escape
Because this model is a little older, it's difficult to pinpoint a particular price. Just know that you can find the most affordable options at Hepperly Auto Sales. Though, we can still explore the various trims of the 2017 Escape:    
Both the SE and Titanium trims provide a choice between a 1.5-L and 2.0-L engine. You'll also be able to explore 4WD for an added price. If you can find a Titanium 2.0-L with 4WD, you've hit the jackpot with an SUV that combines fuel-efficiency and power like few other models on the market.    
Engine and Performance
Three engine choices are available, and they all contributed to the success of the 2017 Ford Escape. The first is a 2.5-L, followed by a turbocharged 1.5-L, then a turbocharged 2.0-L. With the best possible engine, you can reach up to 245 horsepower, which was impressive amongst the competition for compact SUVs. If you're looking for a used Ford, the 2017 Escape is ahead of its time. You'll get more for your money when you invest in an older Escape model. A 6-speed automatic transmission keeps the engine going, and its transitions are smooth, with an optional manual shifter. A top EPA rating of 30 MPG on the highway is extremely impressive for its time, which is part of what makes the 2017 Escape such a great option for modern shoppers.  
Infotainment and Safety
In 2017, touchscreens were just starting to become the norm. The Escape was ahead of the curve with an 8.0-inch touchscreen along with voice recognition, which actually provides more infotainment than many vehicles released in 2021. In its second year of production, the Sync 3 system gave Ford a leg up against the competition. On higher trim levels of the 2017 Ford Escape, you'll find available safety features like blind spot monitoring and adaptive cruise control. Experience everything this cutting-edge SUV has to offer at Hepperly Auto Sales.  
Test Drive a 2017 Ford Escape in Lenoir City, TN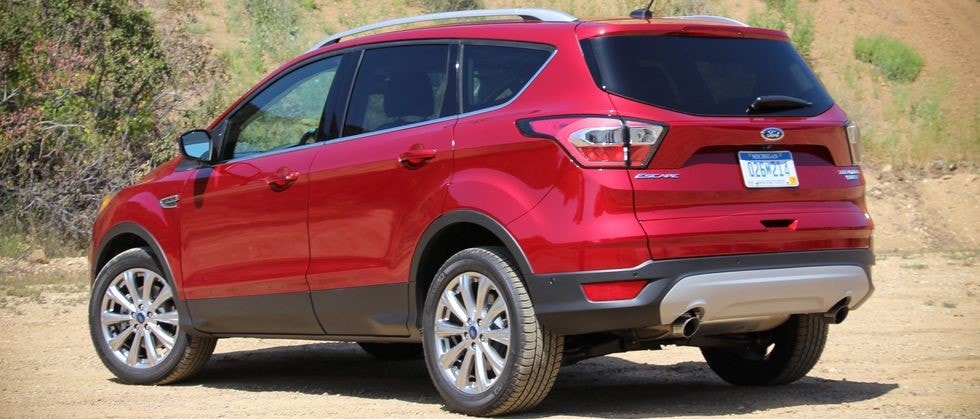 At Hepperly Auto Sales, we've got a huge collection of used vehicles for you to browse, including the 2017 Ford Escape. We've got some of the best prices in all of Eastern Tennessee, so be sure to take a look at some of our vehicles online! When you find something you love, give us a call, and we can set you up with a test drive. As soon as you walk through our doors, we consider you a part of our family. We'll see you soon!